Creativity in midst of constraints!!!
The Creativity of constraints (COC) is a theory that suggests that well-designed constraints improve creativity. However, when one is working in a creative field, constraints would be the last thing on one's wish list. As the theory states, constraints actually prove to be beneficial for any great outcome.
When we have a scarcity of resources, we put our best effort to make the best of what we have. We feel bounded to deliver with that scarcity something that is unexceptional. There are viral videos of people trying their hands-on various recipes with limited resources amidst Lockdown. And the outcome is self-fulfilling.
On the other hand, when we are full of resources and everything is made available to us, we panic with choices. Free flow of any sort leads to the complacency that any outcome would be good enough. However, the satisfaction that a constraint-driven outcome gives as compared to one without constraints in incomparable.
Let's see how this theory, "Creativity of constraints" works in film making. As a cinema lover, I have observed some similar results being delivered in the world of cinema. A film director delivers a groundbreaking or critically acclaimed or simply a box-office hit movie which he made following his style, conviction, understanding, and belief with the constraints of various sorts. As soon as he gets recognized for this unconventional style which had put him limelight, he gets opportunities served on a platter to replicate his work of art. Yet, with all the resources and belief what is delivered is nothing beyond mediocre work.
Though the resources are made available at disposal, what one lacks is constraints that pump up the creativity. Now, these constraints can be varied from finances, creative team, banner, timeframe, opportunities, etc. With no constraint one finds himself/herself paralyzed by innumerable opportunities. One loses his control of rein over thought process, originality, experimentative belief and above all own style that made one stand out at first. One is forced to believe that a concoction made out of BEST of everything at disposal will result in a great outcome. The irony of the belief, what one cooks up is bad or mediocre cinema. Ruining the taste that was created by the originality of thoughts and the fire to prove one's mettle waiting and believing "Apna Time Ayega"
Anurag Kashyap's Bombay Velvet (2015) supports my observation around the theory of "Creativity of Constraints".  Since Black Friday (2007) till Ugly (2014) Anurag created his trademark cinema with limited budgets, gripping storylines, and realistic performances. He made name for himself and most importantly a targeted audience who knew what to expect from his cinema. With the name came opportunities that eliminated constraints of all sorts. He had an extravagant budget and unlimited resources at his disposal.
Bombay Velvet was Anurag's dream project backed by an unprecedented budget of more than 100 crores. With a glistening star cast including Karan Johar, Ranbir Kapoor, Anushka Sharma, and Kay Kay Menon,  one would have expected a bumper hit, however, Bombay velvet boomed at the box office against everyone's prediction. No one expected Anurag to fail to deliver so badly. Critics ripped off this movie.  Anurag himself admitted in one of his interviews that, he is good at delivering the best in chaos and constraints.
Learning from his mistakes immediately post the debacle of Bombay Velvet, he went back to his roots following his style of cinema which blossoms in constrain. He made a comeback with Raman Raghav 2.0 (2016) and Mukkabaaz (2018). These movies against justified his caliber as a filmmaker.
Once Upon a Time in Mumbaai (2010) starring Ajay Devgn, Emraan Hashmi, Kangana Ranaut was a good movie with a high quotient of entertainment directed by Milan Luthria. His next venture was The Dirty Picture (2011) staring Vidya Balan, that had soul and impact. Post success of these two movies produced by Ekta Kapoor under the Balaji Motion Pictures banner, one would expect another hit, however Once Upon a Time in Mumbaai Dobara (2013) turned out to be a blunder wasting star cast like Akshay Kumar and Sonakshi Sinha. What followed was another blooper Baadshaho (2017).
Let's compare the same franchise films and their success. Once Upon a Time in Mumbai was made in 38 crores with tight script and screenplay. It was received decently by film critics and overwhelmingly by audiences. Whereas its franchise, Once Upon a Time in Mumbai Dobaara! that had a massive budget and other logistics as compared to the previous delivered an outdated and scratchy output.
With Chillar Party (2011)Vikas Bahl debuted as a director. Chillar Party was co-directed with Nitesh Tiwari. The film also garnered the National Film Award for Best Children's Film. In 2014 came his independent directorial venture Queen, starring Kangana Ranaut, which received critical and popular acclaim.
Post that his 2015 movie Shaandar, a destination wedding film, was a flop and received neutral to negative responses. I saw the trailer of the movie and in my gut, my belief of 'CoC' took over and I knew that Shaandar would be a blooper.
Kunal Kohli is best known as the director of Hum Tum (2004) which is an Indian Hindi-language 2004 romantic comedy film. With Fanna (2006), he got all the resources at his disposal to make a movie with a rich star cast of Aamir Khan, Kajol, and Rishi Kapoor. Yet, the outcome was an ordinary story with expected twists and turns, irrelevant logics and wastage of talent. Except for the first 20 minutes of Fanaa, that kept me engaged, I couldn't find any reason to stay connected to Kunal's vision for the movie. It lacked originality and logic. It was a movie sewed out of a bad script. Since then, Kunal hasn't seen a box-office hit. From Thoda Pyaar Thoda Magic ( 2008) to Teri Meri Kahaani(2012) and Phir se., it all had been a string of bad movies for Kunal.
Anil Sharma writer, director, and producer have been actively working in the Hindi film industry since his first directorial venture Shradhanjali which released in 1981. The biggest hit of his career came in 2001 with Gadar: Ek Prem Katha starring Sunny Deol. This film gave him the due recognition he deserved. Gadar had released on 15 June 2001, the same day when Aamir Khan's  Lagaan was released. Gadar managed to create a massive craze with North Indian cine goer and outnumbered Lagaan at the box office. Gadar was made in 19 crores and collected approx. 134 crores worldwide. Gadar's collection was almost double of Lagaan.
Post direction of Gadar, Anil directed The Hero: Love Story of a Spy (2003) starring Sunny Deol, Preity Zinta, Priyanka Chopra, and Amrish Puri. With a budget of approx. 35 crores and no constraints he delivered a movie that managed a collection of only 27 crores, a flop at box-office.  Then in 2004 came Ab Tumhare Hawale Watan Saathiyo with Amitabh Bachchan and Akshay Kumar, which was again a failure at the box office. Since then, except Apne (2007) staring all three Deols together, no other film justified his contribution as a filmmaker. Salman Khan starrer VEER (2010), Singh Saab the Great (2013) and Genius (2018), all were below average films.
Rakeysh Omprakash Mehra created a magnificent piece of work known as Rang De Basanti (2006). However, it was followed it an average film Delhi 6 (2009). What went wrong? Did Mr. Mehra follow his heart and conviction as he did in RDB? Or his overconfidence resulted in a blunder?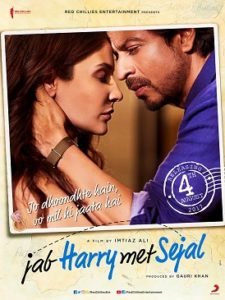 Imtiaz Ali has been known for his soulful cinema since his debut Socha Na Tha (2005). He had delivered soul-touching, cinema challenging movies such as Jab We Met, Love Aaj Kal, Rockstar, Highway and many more. Though in his collaborative creation with a superstar like Shah Rukh Khan, he overlooked key aspects that made his cinema special and it resulted in a below-average offering in the name of Jab Harry Met Sejal (2017).
And the fall doesn't stop here, in 2020 he comes up with a much-hipped franchise of Love Aaj Kal starring Kartik Aaryan and Sara Ali Khan. The film was no way near to Love Aaj Kal (2009) staring Saif Ali Khan and Deepika. Though, I'm confident Imtiaz will bounce back with his trademark cinema sooner or later. As he understands the pulse of the audience, and if he stays true to his art, he'll again manage to create magic on the silver screen.
Aanand L. Rai delivered awesome movies such as Tanu Weds Manu (2011), Raanjhanaa (2013) and Tanu Weds Manu: Returns(2015). He has been appreciated for bringing the core of our India and earthiness very effectively to the silver screen. However, with ZERO (2018), he completely went off track. ZERO starring Shah Rukh Khan, Anushka Sharma, and Katrina Kaif is a classic example that gives strength to my belief that creativity of constraints yields better results.
The list of directors, producers, and other creative artists is way too long for this article, who failed badly to deliver with an abundance of resources or deliver quality stuff consistently. There are exceptions to those who used the abundance of resources to their benefit by staying honest to their approach, style, and instincts. They did not give in to the pressure of performing under banners, budgets, starry casts. They chose to make their creativity shine furthermore using these advantages.
Shoojit Sircar, Vishal Bhardwaj, Sriram Raghavan, Dibakar Banerjee, Zoya Akhtar, Meghna Gulzar, Abhishek Chaubey, Nishikant Kamat, Hansal Mehta, and R. Balki and many more, are few of the directors who have been consistent by staying true to their core cinema making instincts. This doesn't mean they haven't failed at the box-office or made average cinema ever, they have, but they failed to value their own style of making cinema.
Watching trailers of films like Ab Tumhare Hawale Watan Saathiyo to Shaandaar to Jab harry met sajal and Zero etc., my gut kept playing a tune, "It's a beautiful trap that's potentially a crap".
Film making is a tiring process and it's not easy for creative think tanks associated with it to go right every time. Creativity is a personalized pursuit and state of mind plays an important role in determining the outcome of the project.
I think it has more to do with a human tendency in general, as the saying goes –
"As a rule, man is a fool. When it's hot, he wants it cool; When it's cool, he wants it hot. Always wanting, what is not."
In today's time, forced lockdown due to COVID 19 has blessed everyone with ample time at hand. no travel, unlimited family time. Yet, most of us are complaining. When there is a lack time, everyone makes a wishful list of things to do, had they had time. With sufficient time as a resource, most people are clueless to use it to fulfill their wish list and ironically with time on hand creating stress for them.
Maybe it's true that creativity and high efficiency has a lot to do with constraints. What are your thoughts, evaluate it at your end.